My Charlotte trip in the fall of 2015 had once near constant. Rain. Lots of rain. While driving into the mountains out of Tennessee I stopped a took a nice picture of a puffy, fair weather cloud against the otherwise blue sky.
I think it started raining about the time I hit the edge of Charlotte and rained most of the time until well after I was back home. The few outdoor shoots I worked in all, including this earlier one with Mikki Marvel, included with at least some rain and in two we were pretty well drenched along the way.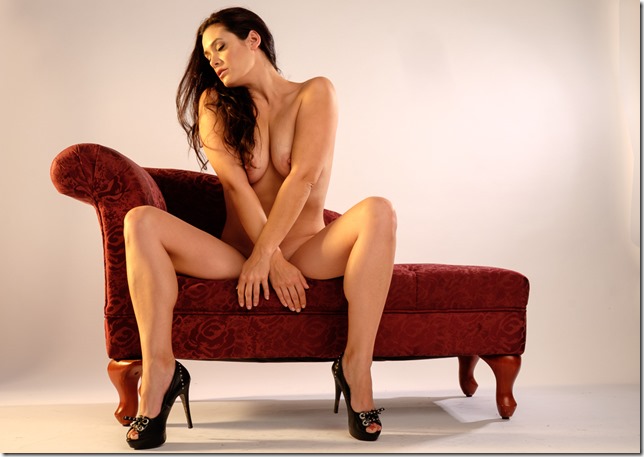 So when what had been planned to be an early morning shoot showed a cool and wet forecast for a shoot with Bree and Floofie, we made other plans and ended up working in a studio in the area. Thanks to some lighting work we did at least managed to get close to sunrise lighting.
As always, see more from this in the member's area.