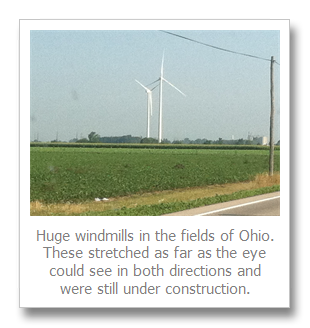 I've travelled to the World's Longest Yard Sale off and on since the mid 1990's.  I went to college in a town close to the trail which now runs along US 127 from southern Michigan down through Tennessee and then on different roads through Georgia and Alabama.  It now takes place the first weekend in August and you get four days where 675 miles of flea markets, garage sales, and yard sales appear.  Just about any business near the route dedicated to selling cheap junk goes all out for the weekend.
When I first started going, the sale took place in mid-August and provided a way to get cheap items to fill out the dorm or apartment in college while getting back together with friends not seen during the summer.  After graduation a few of us continued the trend, but now it's down to me and a long time friend from college.   The weekend now functions as a chance to catch up for a couple days as for buying cheap junk.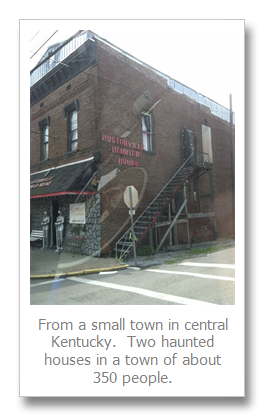 This year's trip marked the first year I've been able to go and seriously working in photography as last year I didn't get to go and the year before I was on my photo sabbatical.  I knew going in that I'd be looking for props and wardrobe along the way.  We managed to travel from the north end in Hudson, Michigan down into central Kentucky over three days this year.  Following the trail forces you off the Interstates and through small towns and communities like West Unity, OH and Danville, KY I'd probably otherwise never see.  You come across the routine and the bizarre along the way.  The traditional sits side by side with the new like the construction of windmills in fields of corn and soybeans.
Overall I found some success picking up some items for wardrobe and props.  On wardrobe I focused mostly on general items that would work with many models or I'd found more.  I also found many people were a little too attached to their stuff, or at least more attached than I.  I really like the things I came home with and look forward to working them into some coming shoots.
I intentionally didn't take my camera on the trip, though I ended up buying a film SLR during it, because I knew I wouldn't have time for shoots and would be on the go so much I didn't need something else to keep track of.  Still my iPhone provides a few interesting images from the trip.