Sometimes the hardest part of a shoot is scheduling. When Melissa Jean came through the area in early November the two problems I had were my pending trip to Arizona that I was finishing getting ready for and a location. Normally when shooting inside I work out of my home. In a few cases I'll work at a hotel or the model's home. In this case I was able to rent a studio at a very reasonable rate from a photographer in Knoxville. We started with some lingerie photos before moving into glamour styled nudes.
Melissa had brought a shawl with her and it brought to mind a spaghetti western outfit. There was a suitable cowboy hat lying around the studio so we did a little with that idea and I think it came out well.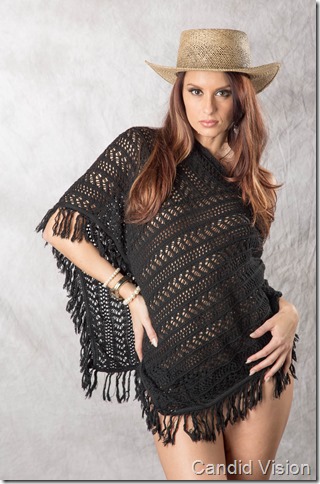 As always I also worked in some art nude styled work. Most were more traditional black and white styled images, but I really loved this one that we did during that group in color. I love her pose and expression here. The really intense eye contact works wonderfully and Melissa just exudes such an intense expression here.
As always, you can see more from the shoot on in the members area.